We've taken a bit of a break from writing our monthly updates (last update was for the end of year roundup), but that's because there was so much we're working on behind-the-scenes here at DIA Design Guild.
Events and Projects we've been working on
The World IA Association (WIAA) is one of our community partners. Whether mentor or apprentice or founder, this is a professional community that is dear to our hearts. That's why we volunteer with them in organizing events and helping with other volunteer projects.
#1. Let's go to World Information Architecture Day 2023 this Saturday!
The Los Angeles event is being organized by one of our apprentices, Vanya Hsu. Come learn something new about IA this weekend at Art Center's Hillside campus in Pasadena, California! We have a full-day event with speakers on orientation and wayfinding challenges, digital accessibility, IA with geographic information systems, and storytelling with design. All proceeds help pay for your packed lunch, food and beverages throughout the day. Register via Ti.to
Another one of our apprentices, May Ng, is volunteering with the Seattle event, another in-person event. The program's a half-day and there are speakers on accessibility, augmented reality, and knowledge graphs. Register via EventBrite
The Global Keynote is also available this Saturday. Keynote speaker Leah Ferguson will be speaking about "Designing environments: How wayfinding, visual design, and IA shape our experience". Catch one of the live Q&A sessions throughout the day and join the locations that are live-streaming this weekend from New York, London, Columbia, Mexico, and Richmond. Our own, Grace Lau and Caroline Craner, are behind-the-scenes helping with live-streaming support. Register via Ti.to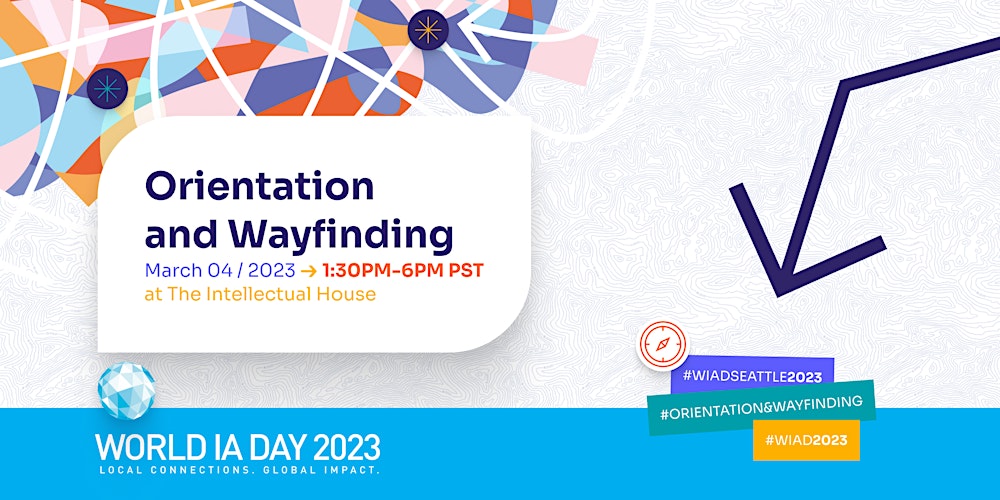 #2. Do you practice information architecture at your work? Are you looking to learn more about IA?
World IA Day is also hosting a virtual workshop to supplement the global theme on Orientation and Wayfinding. It's an online, interactive workshop with podcasts and activities to do before joining online about orientation and wayfinding and being lost. Alastair Somerville is a sensory design consultant for cultural spaces, digital and physical spaces. Read about his workshop "ABCD Approach to Orientation and Wayfinding in Places, Spaces, and Journeys". Register via Ti.to.
One last update coming out from our partnership with WIAA is the State of Information Architecture survey. We're learning and working with Optimal Workshop's principal user researcher, Martin Bulmer, to design and implement the 2023 edition of this annual survey to help WIAA and Optimal Workshop capture a snapshot of the IA practice and market across the world. Share your experience in this 15-min survey.
#3. Are you going to be in New Orleans in March? How about checking out the industry conference for IA and UX?
The longest-running annual gathering of information architects is back live and in person this year for the first time since 2019. IAC23 will take place in New Orleans from March 28 to April 1, 2023, and the only way to get the knowledge and insights from some of the best IAs on the planet is to be there in person.
This year's conference theme is Change & Resilience: Information architecture's role in adaptation, innovation, continuous improvement, and communication.
That theme will carry through a main program that will appeal to information architects, user experience designers and researchers, software engineers, and content strategists in companies small and large, anchored by keynotes from Carrie Hane, Natalie Buda Smith, Wendy Johansson, and Farai Madzima. Register on their website with discount code WIAD for $50 off conference registration.
Grace, representing DIA Design Guild, will be presenting two conference posters: one on our work for the redesign of the IAC conference website (in development) and the other on Volunteer Operations for World IA Day. Elizabeth Mitchell and May Ng will be supporting the poster design.
Caroline Craner has been working on social media management for the conference and honing her skills in content management and strategy.
Guild Updates
Besides things we've been working on with our partners, we've been busy reflecting on our own work and the experiences we're providing to our community: You!
#4. The Guild accepted 11 more apprentices as part of the 2023 cohort.
The Apprentice Program had their apprentice application open from November through December 31 last year and we took 5 weeks to review and read over each and every one of them. Read about how we selected 11 out of 60 applications.
We recently kicked off the 2023 cohort and introduced everyone to their mentors and all the new things we're trying out this year. Welcome the new apprentices joining us!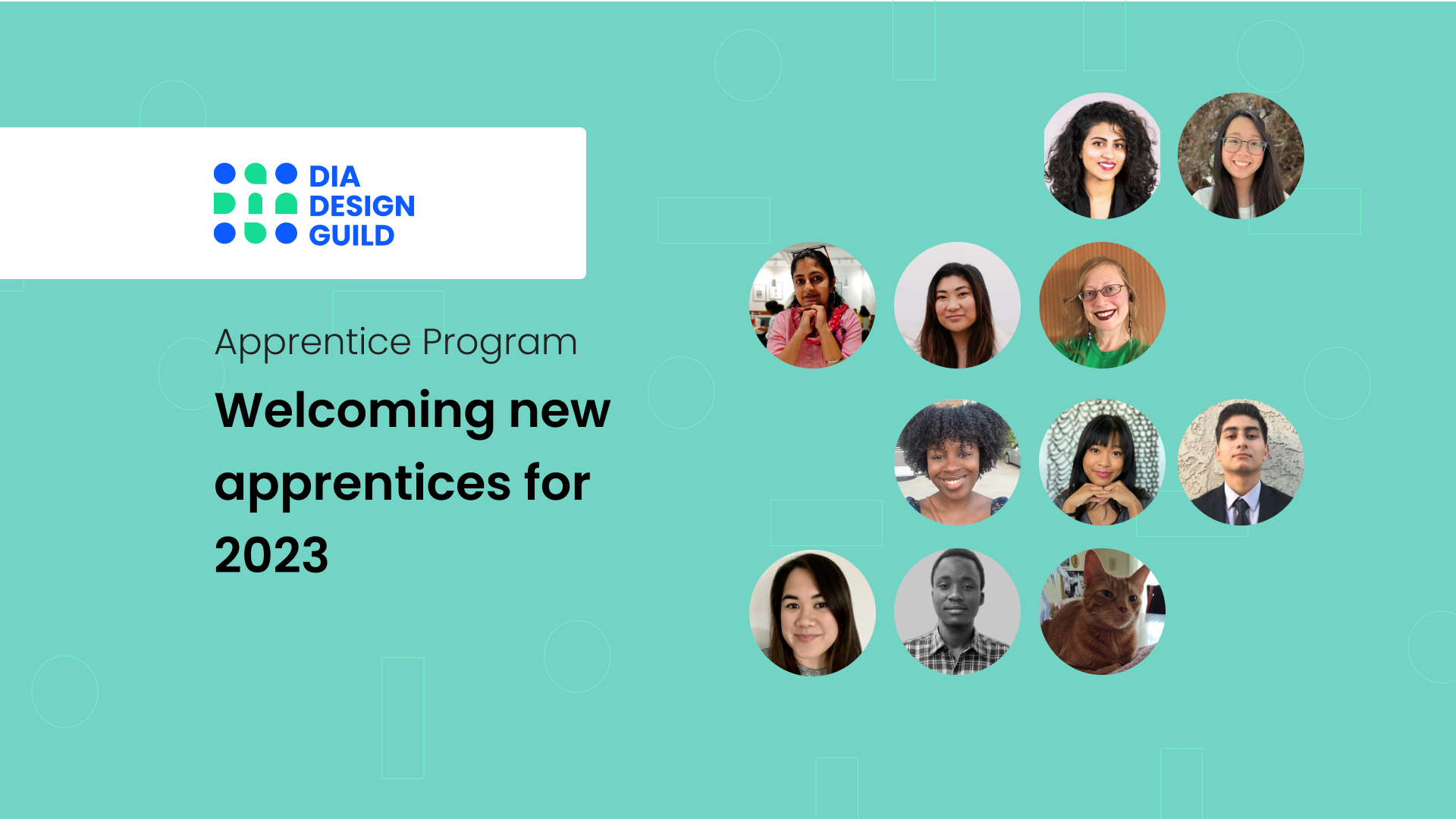 #5. Follow the new evolution of the DIA Game Studio to the DIA Game Club!
The game studio has been around for a year and we took the time to think about what it means to us. Read about our learnings from the year.
As part of our dedication to learning in public, the Game Club wrote about their first game jam. Expect to see more of these!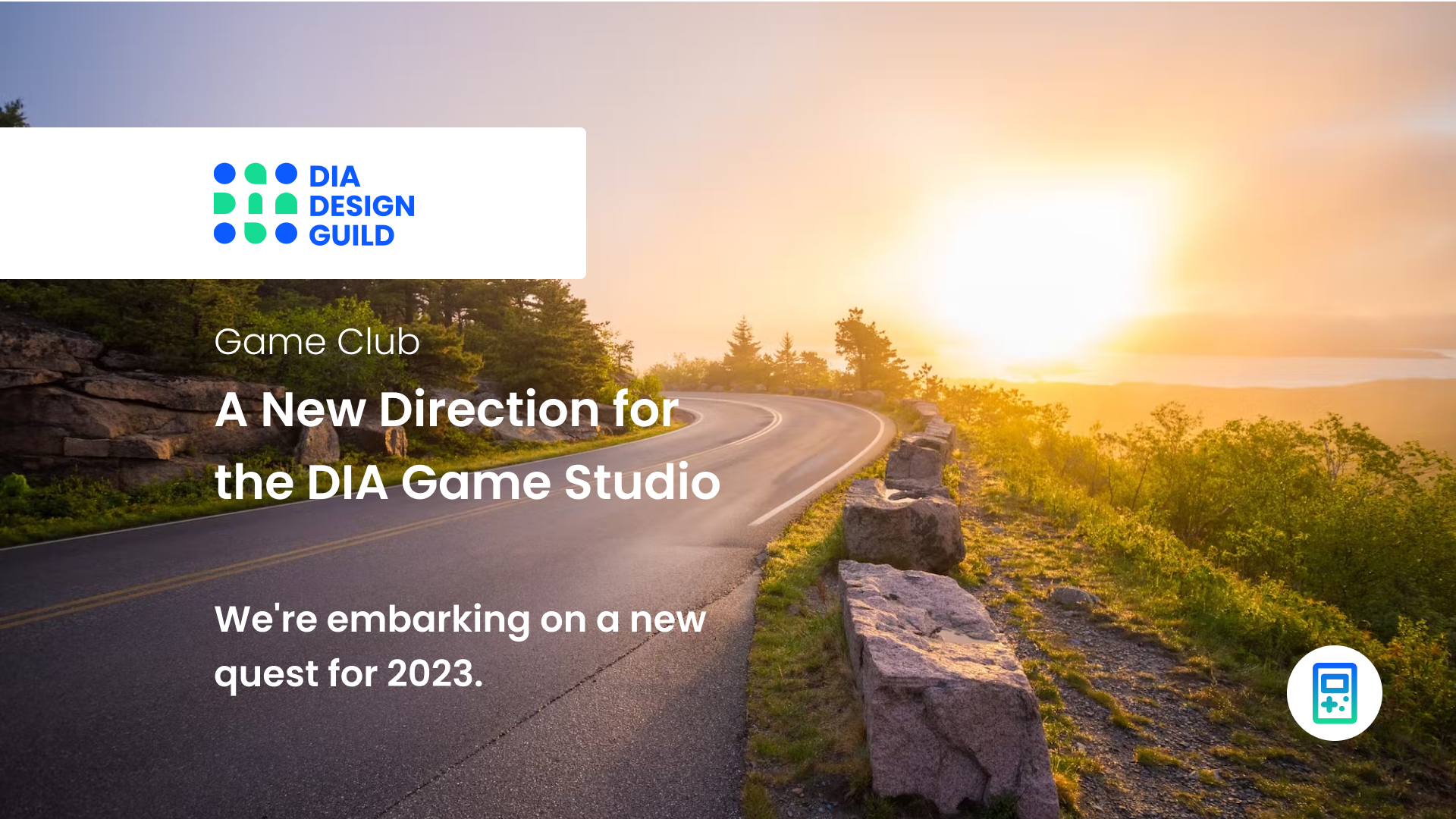 And that's it for February!
February was a short month but compact. In the new month, we'll be getting ready for the IAC in New Orleans and looking forward to getting to know our new apprentices.