June 2022 Roundup: UX Book Club, Apprentice Program Updates, and a Summer Break
Summer waits for no one! We're ready for the next half of the year.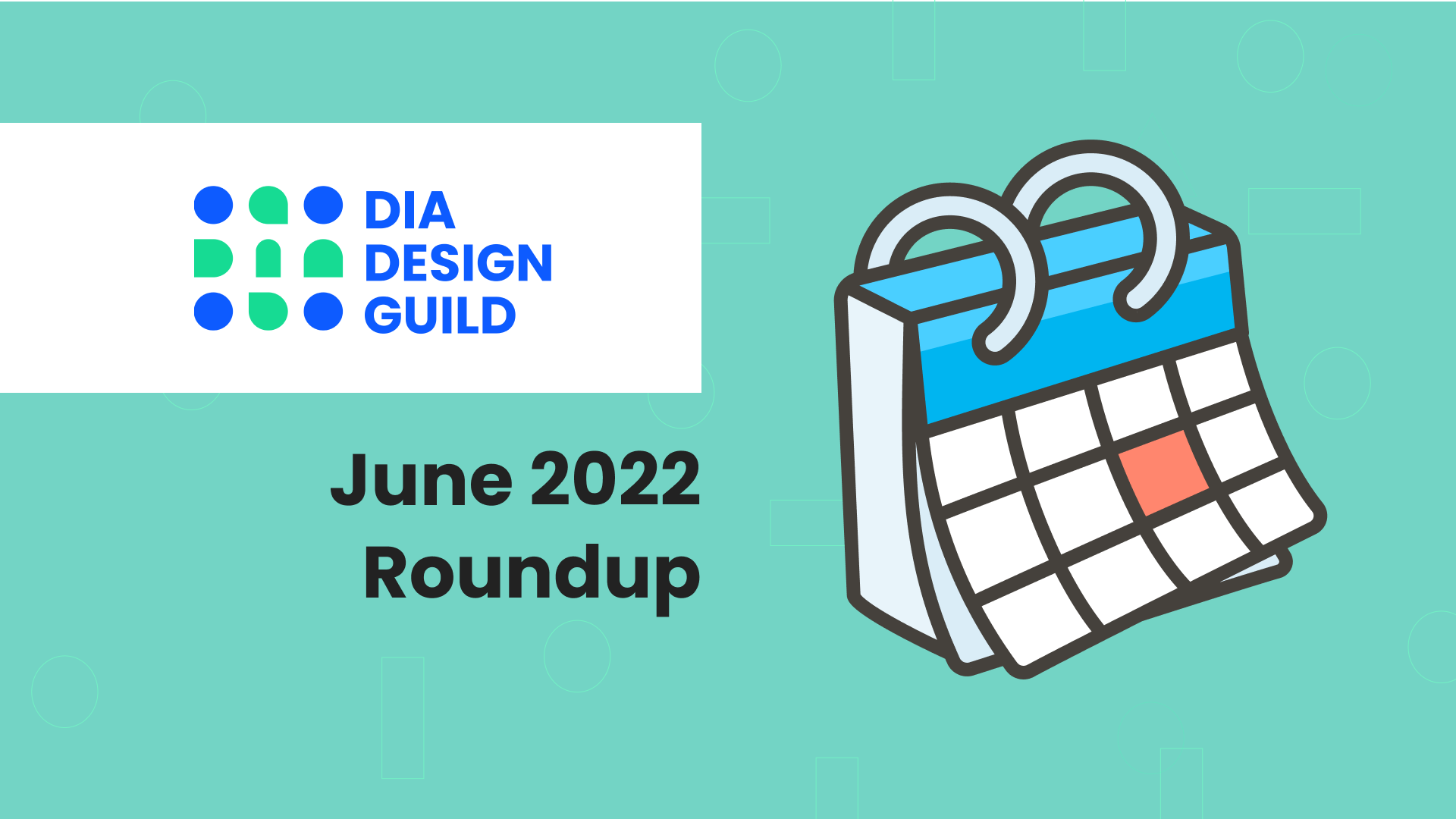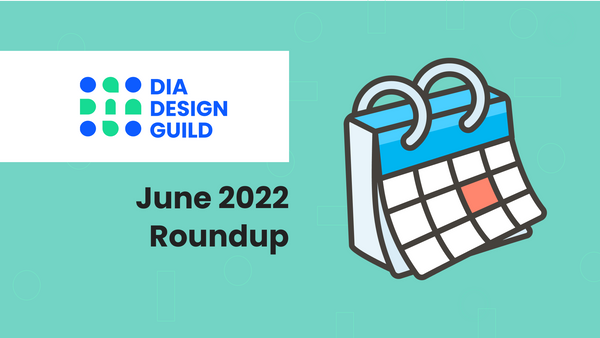 Summer waits for no one! We're ready for the next half of the year.
Guild News
We started working with the Education Evaluation Lab at the University of Connecticut to create a website from scratch this month. This week, we had our first stakeholder interview and Danielle shared her thoughts on being part of the project so far:
💡 I really love how [the stakeholder interview] is very much a conversation… It has been very exciting to be part of the project planning, from putting the project proposal together and planning for the kickoff workshop. Thank you, Grace!
The IAC Redesign team started working on the Proof of Concept due at the end of July using Sanity, NextJS, and Vercel. Meanwhile, the team just got navigation and wireframes approved. More later.
Phase 1 for the World IA Day Community Research project kicks off: exploring new ways to do research analysis using Coda.io. In the coming month, we are onboarding new volunteers on the project so we're working on restructuring our team meetings and documentation processes to enable asynchronous work styles.
UX Book Club
Something we wrote for the UX book club was picked up on Design Twitter recently:
We want to make it clear that we're not boycotting or cancelling N/NG and Don Norman's The Design of Everyday Things. We just don't consider them a "gold standard" anymore.
Yes, it's important to understand signifiers and affordances – those are still foundational building blocks in the work we do. Yet, we're being more aware of what we're reading and the context that is missing, lacking, or taking place in.
Apprentice Program Updates
Time flies! It has been nearly 6 months since the 2022 cohort of the DIA Design Guild Apprentice Program started in late January. We've seen a lot of growth in our apprentices as they have been exposed to more than just design and research and shadowing the chaos of projects. They have learned that not all projects are end-to-end. Not all projects are nicely packaged. Most importantly, they are learning about how to be comfortable with not knowing and asking questions.
This month, Julia Debari presented on best practices for UX portfolios. She dropped a lot of great gems similar to the valuable pieces of advice she shares on LinkedIn. We left excited and set up an internal project to help us evaluate our own portfolios.
We also welcomed a new apprentice, Josey Dies, to the Apprentice Program. And better late than never: Welcome Jane Pyeon, who joined us in May!
Summer Break with a Happy Hour
With rolling power outages in Southern California and prime time for summer holidays, we're taking a short break this July — there will be no meetup on July 5.
Well, alright, if you don't want to miss a monthly dose of our meetups, come join us for Happy Hour on July 11 at 5pm Pacific. Register at
For August, we will be hosting a show-and-tell of personal knowledge management systems (PKM) such as Obsidian, Notion, or whatever tool you use to manage information for yourself. Check out Nick Milo's intro to PKM on YouTube.
Be sure to check out next month's newsletter.
Join the community on Lu.ma at
Written by: Grace Lau; Reviewed by: Justin Kim, John Khuu