DIA is hosting World IA Day LA 2022!
We're excited to announce that DIA's hosting WIAD LA 2022!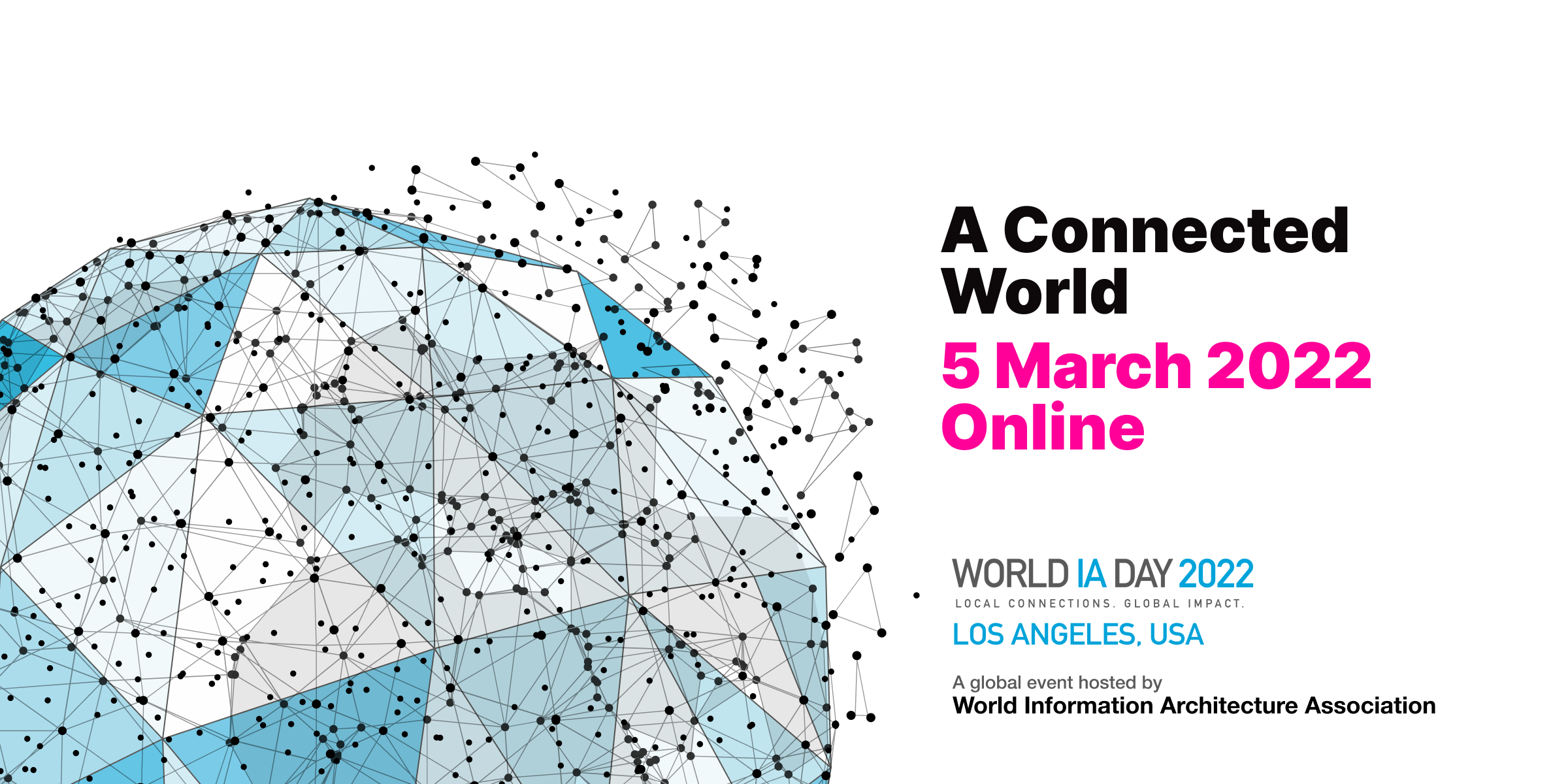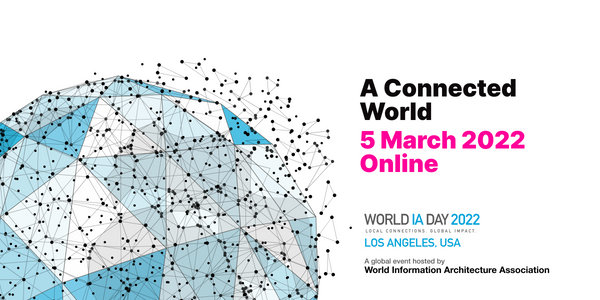 We're excited to announce that DIA's hosting WIAD LA 2022!
What is World IA Day?
Every year, volunteers from all over the world plan a local program to talk about information architecture as part of a global awareness campaign, called World IA Day. Los Angeles has been part of this global network almost every year since 2012. Advisors, mentors, and co-founders from DIA have been big advocates of the annual event.
What is Information Architecture?
That's a hot debate, but here's a list of definitions you can check out.
Crossing distances
This year's theme is A Connected World. "In a world where we're connected yet distanced, how do you facilitate connectedness?" It's a fascinating question that merits discussions and points of views from all around the globe! We'll be joined by wonderful Information Architects from Africa, Asia, Europe, the Americas, and more.
Web3 and the future of virtual conferencing
If you thought all the IA talks are cool, wait until you hear this: Gather Town is sponsoring DIA to host World IA Day Los Angeles! Gather is an immersive way to attend online events and conferences. We love the retro aesthetic and all the interactive features Gather has to offer and are excited to bring our virtual experiences to the next level.
This means we'll be building a nifty little conference room right in Gather and use that to foster communication amongst panelists and attendees.
The team
Who's working to bring all this to fruition, you ask (even if you didn't)?
And these are only the DIA people currently on-board. Oh, what's that?
Wow! How can I get involved?
So glad you asked! If you'd like to volunteer, please don't hesitate to contact Justin at losangeles@worldiaday.org. We are currently looking for volunteers who can help us with:
Technical support
On-site attendant support