April 2022 Roundup: IAC, World IA Day, and Open Design Critique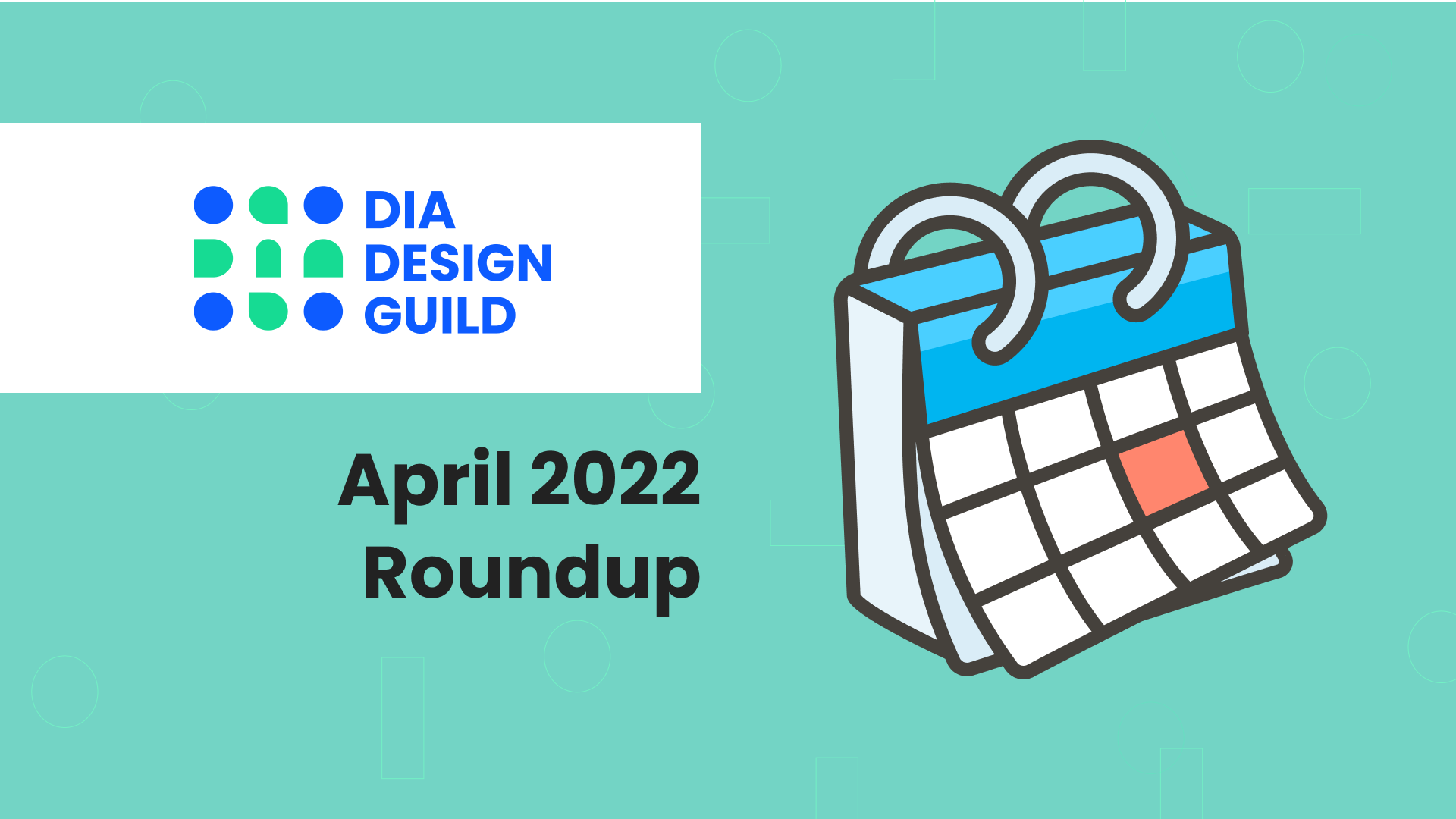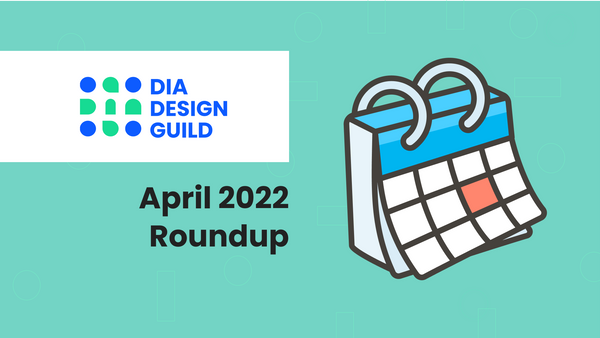 April ended... rather quickly. We at DIA Design Guild have been keeping busy with projects, events, and planning. In this month's roundup, we have so much to share!
IAC 2022: the information architecture conference
Since August, a fair number of apprentices have been volunteering for IAC, which wrapped up last week. IAC, the Information Architecture conference that has been on-going since 2000, is a volunteer-run conference.
From setting up the Discord experience to managing the web content and social media, to helping attendees troubleshoot and find their way around Gather, our apprentices have been contributing to all aspects of the conference planning experience. Sean worked on the IAC website. Alex and Miguel helped with scheduling social media. Jessi set up the conference Discord server and helped with conference experience.
In addition, Alex and Miguel also wrapped up their "Why I IAC" research, sharing a quick presentation to the advisory board and conference leadership on the feedback on the conference experience from past attendees and volunteers.
World IA Day
World IA Day Los Angeles. Taking the lead on organizing the Los Angeles event this year, Justin did an amazing job pulling together the team. More about in his detailed post: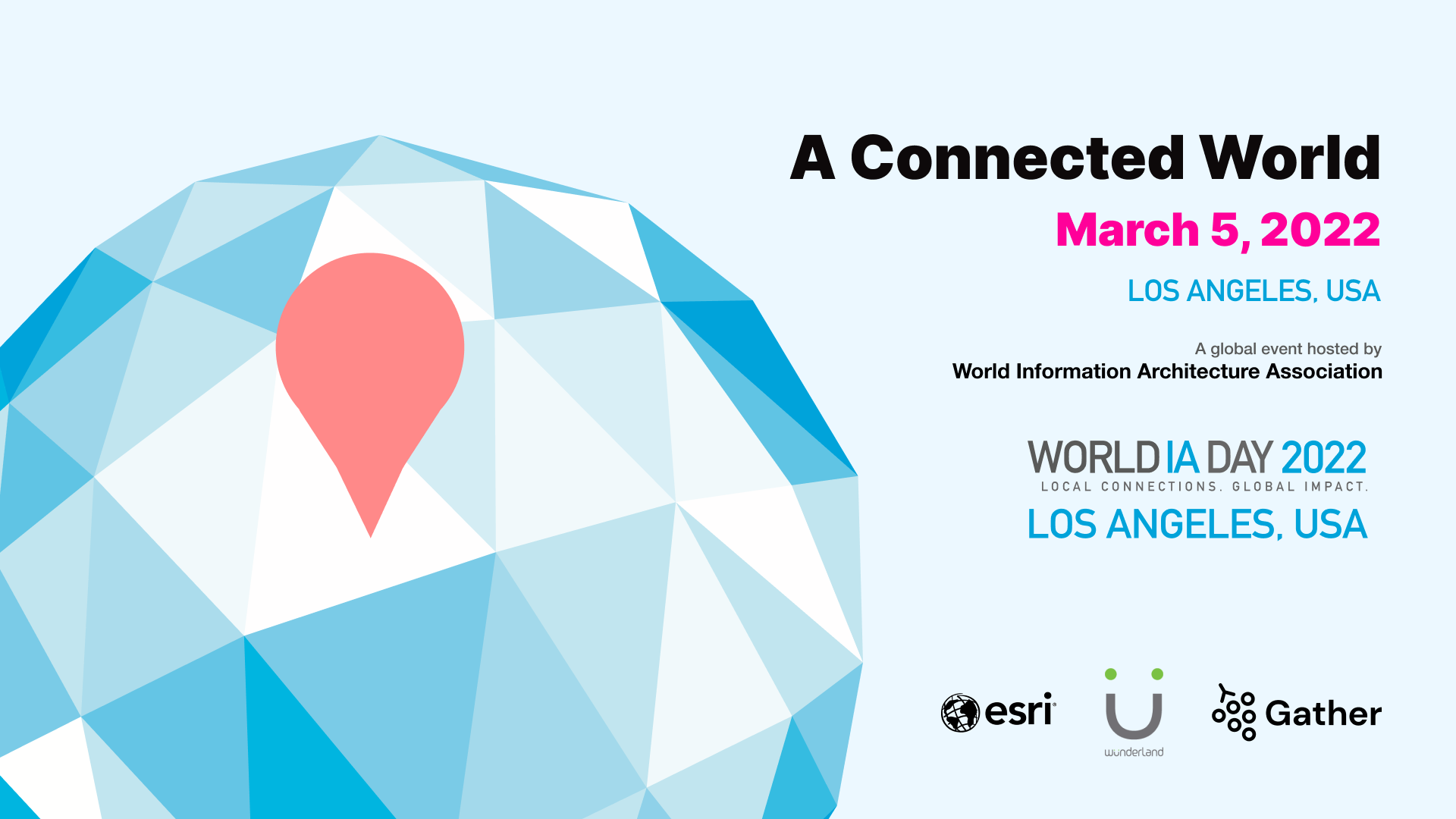 World IA Day Community Research. Apprentices working on the WIAD Community Research project also presented a poster at IAC22, sharing research insights from 40 community interviews conducted over December-February this past winter. This was for Phase 1 of the research study. Their work also contributed to another conference talk that the co-presidents of World IA Association gave at IAC on "(Re)Architecting a Community".
Other apprentice updates
For those in the apprentice program, most apprentices in our 2022 cohort have started scouting projects with communities and nonprofits they're interested in.
This month, as part of the apprentice program, we talked about using COPE (create once, publish everywhere) and managing one's personal branding as a UX-er.
A few of our apprentices have started full-time jobs or accepted their first UX job offers.
Cherilyn Seetho received an offer from AT&T and is starting in two weeks. Congratulations Cherilyn!
Ashlyn Riambon started at her first UX job as a product designer. Congrats and welcome living in LA!
Jessi Shakarian is working on global accessibility as a market accessibility analyst at McDonald's.
and a few others who are shy to share their news.
It's their first UX job, so we'll continue being here to support them as they get settled in their role. Mentor all the way!
May's SGVUX meetup
"Let's Talk UX: Design Critique" is a new format that we're trying out. Taking a hint from NELAUX (North East Los Angeles), we're adapting a new event format for the month of May. Adapted from NELAUX's "We'll Talk UX". Thanks, Jess and Mr. Mike!
We hope you can join us. RSVP at https://lu.ma/sgvux31
Written by Grace Lau; Reviewed by Julia DeBari, Jessi Shakarian.