DIA's End of 2021 Ask
Help us continue to pay it forward in 2022 by making a one-time year-end contribution to support our apprenticeship program and virtual UX events.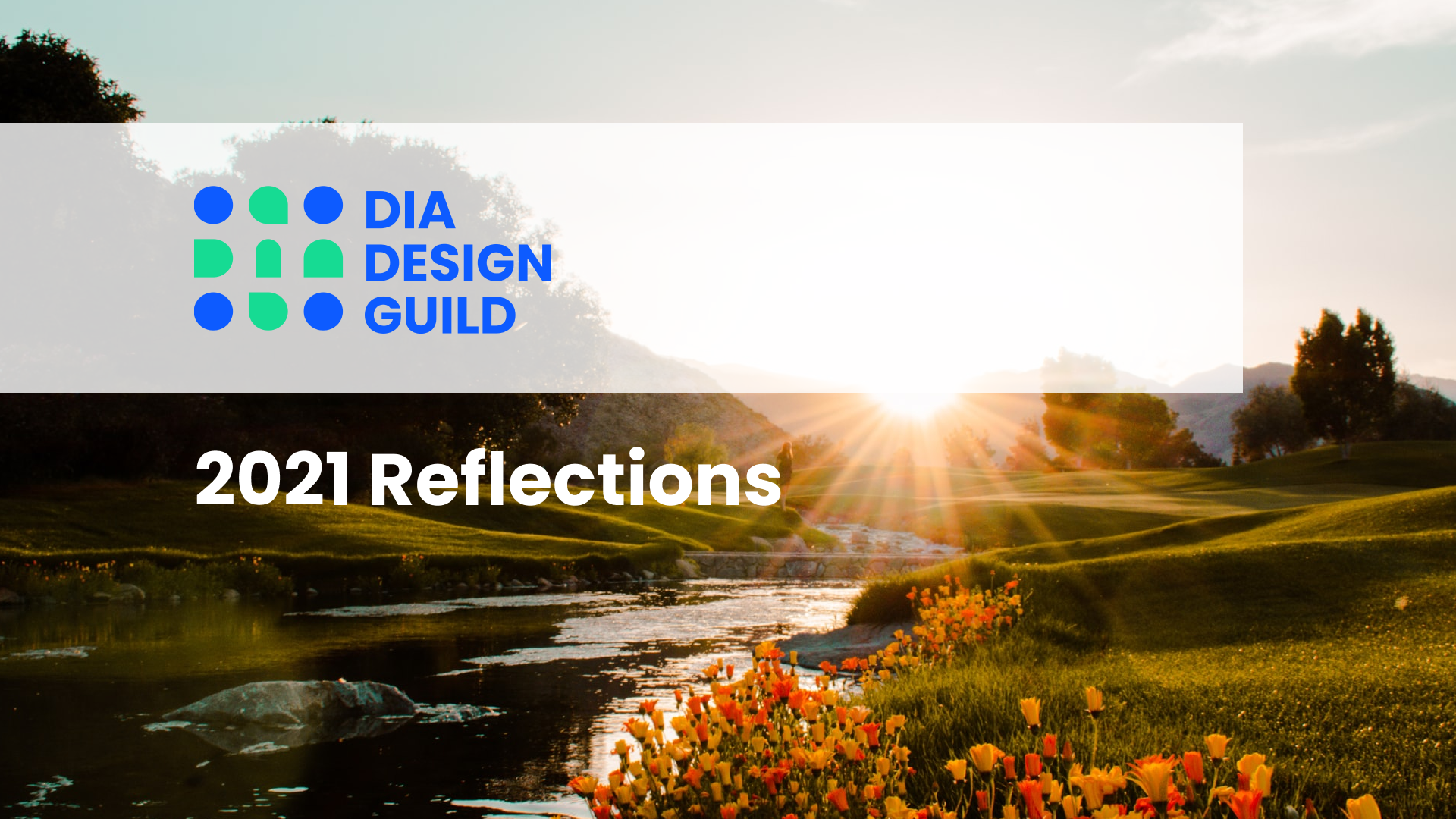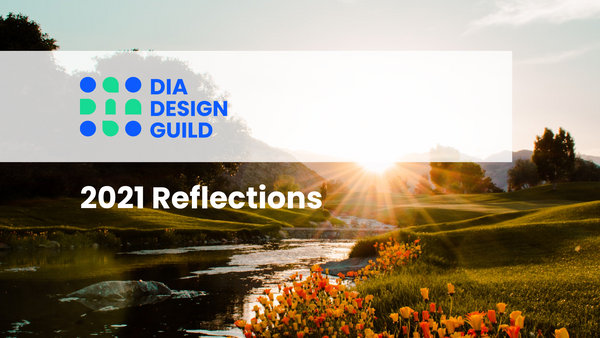 Help DIA Design Guild pay it forward
Hello! This is Grace Lau, co-founder of DIA Design Guild. I'm reaching out to you with a big request: Help us continue to pay it forward in 2022 by making a one-time year-end contribution to support our apprenticeship program and virtual UX events.
Why DIA? Our apprenticeship program has been called "noble" and inspiring. Our monthly UX events, hosted as San Gabriel Valley UX, are small, nimble, and not-at-all overwhelming. Read on to learn about what we've been up to this past year.
Throughout 2021...
We've provided over 350 hours mentoring aspiring UX designers and researchers through DIA Design Guild's unpaid, volunteer Apprentice Program where mentors spend 30 to 60 mins with apprentices to work through their questions, projects, and connect with the greater UX community.
We've spent nearly 175 hours working on administrative and operational tasks such as bookkeeping, accepting informational interviews, and discussing ways to develop the Design Guild financially.
We've expanded the number of apprentices in the program from 1 to 10. Not just focused on information architecture, our projects have apprentices working through sticky questions in UX research, product design, content strategy, game design, and event experience.
We're working on information and design challenges in open-source (HospitalRun), nonprofit professional associations (World Information Architecture Association and World IA Day), and industry conference communities (IAC).
We hosted monthly events and happy hours from March to November and covered topics from Asian drama UX, chess and usability, privacy first, project IA, and using GitHub for UX, in total, spending nearly 45 hours planning, researching, and making them happen.
It takes a village
We've done all this and more with a small, scrappy team - Kao-wei Chen, John Khuu, Justin Kim, and Grace Lau -- all from home spread throughout the Greater Los Angeles area. Providing a safe space to learn, ask, and practice soft skills in user experience, SGVUX and DIA Design Guild are proud of the efforts we take to keep the community spirit informed and engaged.
But there's so much more that we would like to do in the coming year, and, with your help, we will. Specifically, we're seeking contributions to help us:
Develop an open-source UX curriculum to help self-learners and people needing a refresher source on essential information architecture, content design/strategy/production, and research skills
Increase project coverage and capacity to cover the DIA Game Studio
Start the discovery process for Pet CRAPP (COVID Relief for Animal Professionals and Pets)
With donations, we can compensate everyone doing administrative overhead for DIA, pay for premium tools to let apprentices learn without worry or additional financial burdens, and encourage a more ethical way of training the future of the UX discipline.
The price of indifference
Without donating, it will be immensely harder to expand the number of apprentices we can take at a time. Here are just some of the financial issues that could prevent DIA from helping more apprentices:
Running DIA takes a lot of time and effort for our team and mentors. We're all passionate volunteers who see DIA's mission as an important vision for creating a more inclusive and accessible industry. However, we're also working professionals who give it our all for DIA in addition to our careers.
Overhead for monthly subscriptions such as Figma and Ghost take away from an already tight budget. We need these tools to help streamline our client work and publish content.
Most importantly, not properly compensating apprentices for their hard work sets a dangerous precedent and reinforces the current barriers of entry they face today.  Your support will help fund paid apprenticeships.
Anything helps
We're not venture-backed. We haven't looked into partnerships with companies yet. We're a minority-owned small business focused on growing slowly so that we can continue to choose projects and partners that align with our values.
Our apprenticeship program has been called "noble" and inspiring. Please help us continue our mission to train beginners to enter the UX industry with a small donation.
DIA Design Guild is supported, primarily by ongoing subscriptions - recurring donations through Open Collective, Buy Me Coffee, and client-sponsored projects.
Happy holidays! - DIA Design Guild
Does this sound like something you want to be a part of?
We're looking for mentors and advisors to join our team.
Leave us a note
Join us in real-time
DIA also runs the SGVUX meetup which hosts monthly events and happy hours.
Stop by on Discord