July 2022 Roundup: Mid-year Apprentice Feedback and PKM
Get to know Nasimeh, project updates, mid-year apprentice feedback, and personal knowledge management!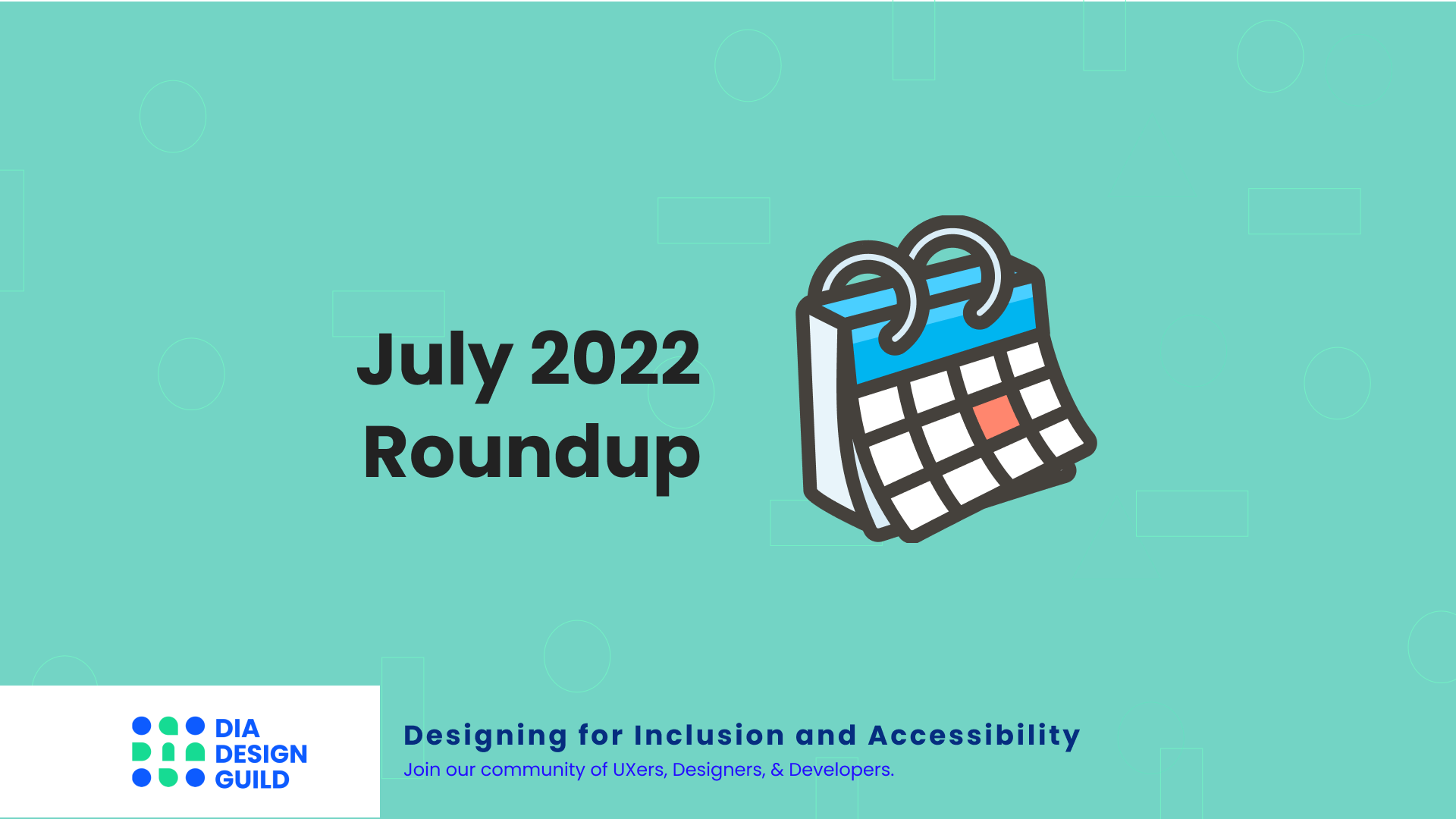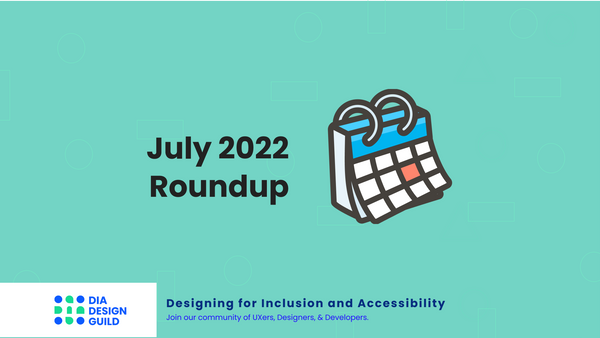 We at DIA Design Guild hope you all had a great July. Despite the sweltering heat, we've been hard at work with our usual activities. We'd like to share some of them to keep you in the loop with what's been going on this month.
Member Spotlight
Our second interview of the DIA Design Guild is with Nasimeh Taghavi, one of our apprentices in this year's cohort. Check out Nasimeh talking about her winding journey to UX, from helicopters to newspapers.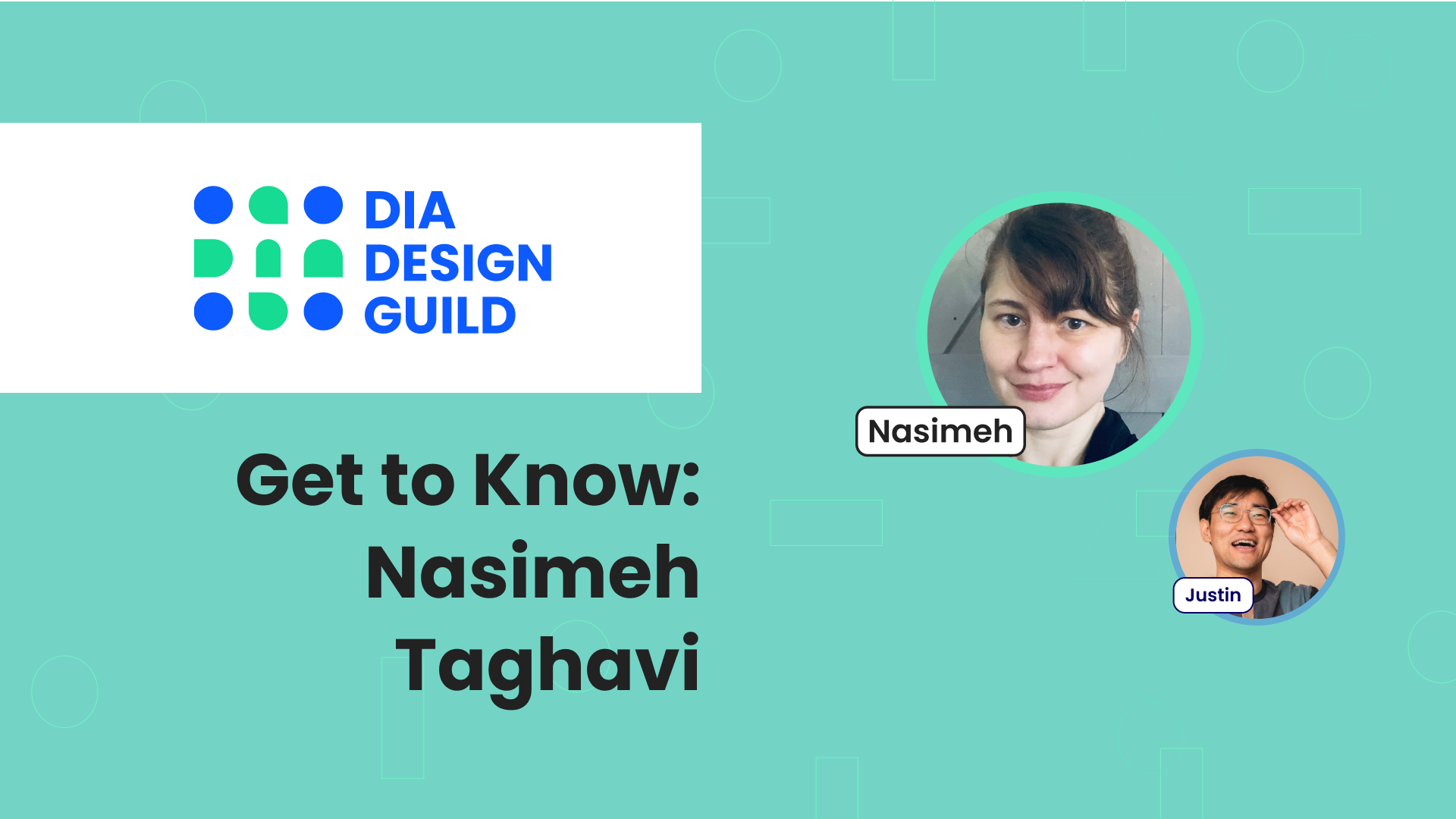 Guild News
The IAC Redesign project is moving along. We're working through the proof of concept using Sanity.io and spending hours structuring conference content gathered in various information collections since the Information Architecture Summit first convened in 2000. Meanwhile, we're gathering a few more community volunteers to help review design and provide guided feedback along the way. If you're interested in taking a look, let us know!
The team working on the UConn Education Evaluation Lab wrapped up their stakeholder interviews and are getting ready to start with content modeling. The Lab is excited to be working with us and looks forward to what we have to show them.
World IA Day Community Research team took a break this month so they'll be back next month to work on the research analysis from our initial interviews. It's an on-going project so we'll be onboarding new apprentices and volunteers in this upcoming phase. If you're interested, email research@worldiaday.org.
Apprentice Program Updates
It take a lot to organize an apprentice program. To be honest, we're not just providing guidance, but also building a community around learning and mentorship.
As humans in general and UX practitioners, we've been reflecting on our apprentice program and collecting feedback. Last year, 3 out of 10 apprentices responded to our survey. Apprentices rated their overall satisfaction with the program 4.3 out of 5.
Last year, we heard
I liked getting real world experience in UX and having the support to work on personal projects. It's definitely helped me feel more confident and helped me trust my gut more.
~ Apprentice, Jun 23, 2021
Organizations like these are SO necessary in a world that is not motivated to hire entry-level UX professionals. I hope that DIA Design Guild will be able to develop an organizational infrastructure that can accommodate plenty of apprentices.
~ Apprentice, May 28, 2021
This year, we had made a few adjustments
As you may know, we've changed quite a few things for this year. When we ran the survey again at the mid-point earlier this month, we received more responses. Generally, this year's apprentices are a bit more satisfied than last year's group: 5 people out of 12 apprentices responded, giving an average satisfaction score of 4.4 out of 5.
Here's what they shared:
I think the mentors are awesome people and obviously care about the apprentices and their opportunities to learn very much. I like having professional topic discussions - I think those along with the mentor meetings is the part that makes it seem like a program and not just volunteer/personal work.
~ Apprentice, Jul 22, 2022
I do think unless you are actively participating in side groups or a large project, it is easy to lose the community feel because everyone is working on their own projects and only come together on occasional Tuesdays.
It also seems like the mentors juggle a lot, and some of the Tuesday presentations are not prepared in advance.  It's understandable but I think presenting those with more confidence and polish would go a long way to making it feel more like a put together program.
~ Apprentice, Jul 22, 2022, when asked what the Apprentice Program and its mentors could improve
Encouraged to pursue options I wouldn't have considered possible on my own. Met people I wouldn't have met otherwise and learned from them as well.
~ Apprentice, Jul 07, 2022, when asked what has changed for them since they started
We've already started thinking about what happens next and what we could do with what we have. Of course, we're still working on it and we'll share that as ideas take shape. Meanwhile, if you have any ideas and want to support the program, schedule a chat with Grace or send a message to apprenticeship@diadesign.io!
August SGVUX event
We took a break from event planning in July, but we're back on Tuesday, August 2 with another topic that's been on our minds: Personal Knowledge Management (PKM)!
We'll give a short intro, discuss what personal information and knowledge means, and talk about how we deal with all the stuff to do our work, live our passions, and manage our lives and our sanity.
Written by: Grace Lau; Reviewed by: Justin Kim