SGVUX#31: Let's talk UX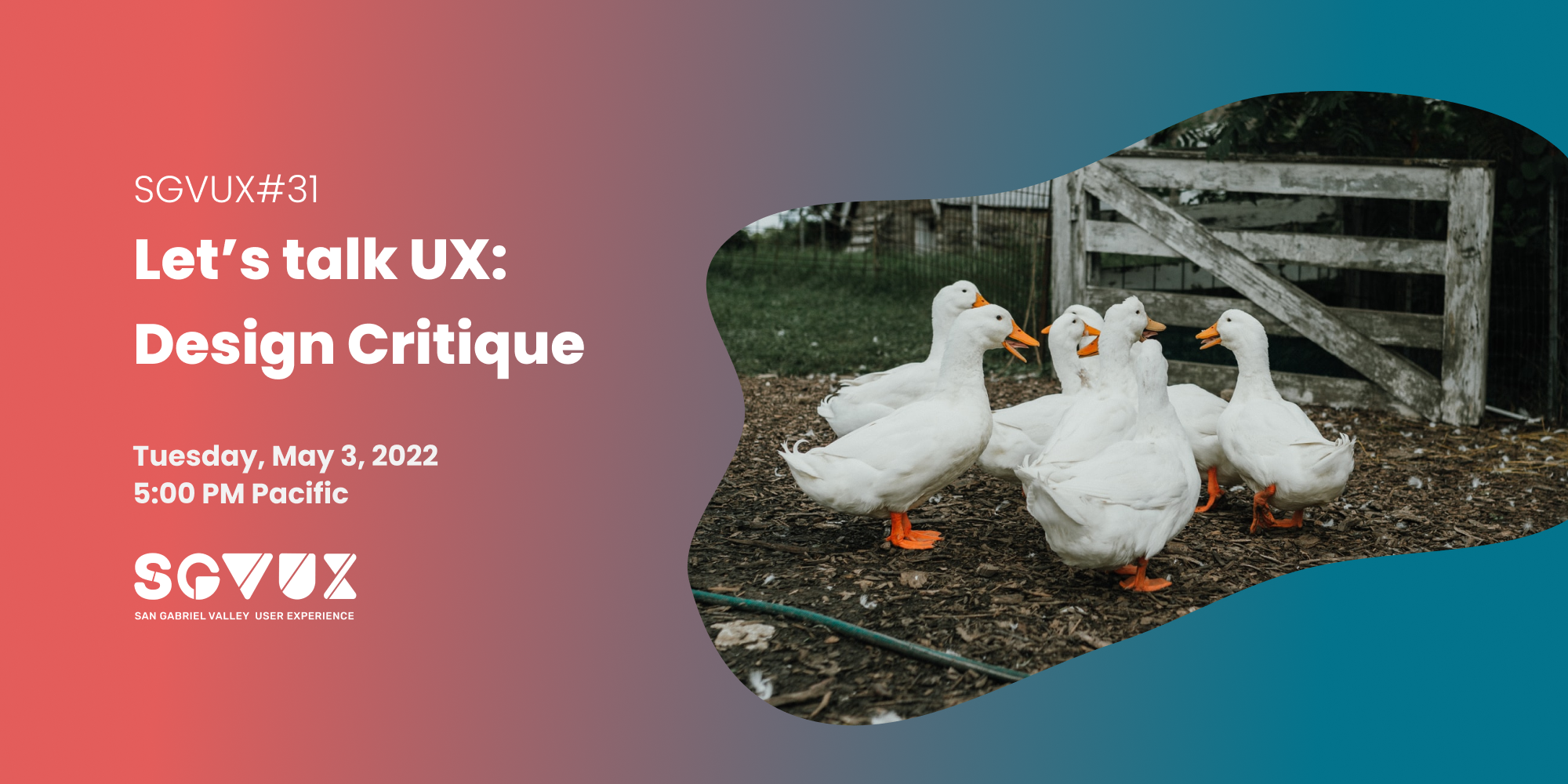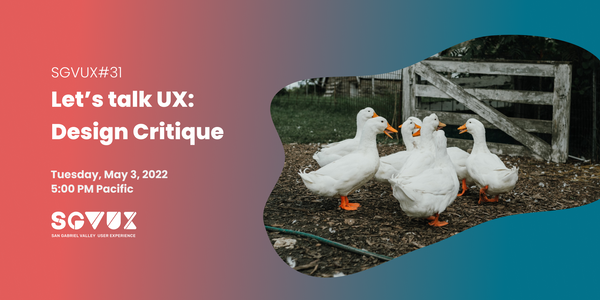 No matter what stage your project is in, work or passion, we're a "community of strangers and friends" to give critique, evaluate, discuss and give feedback to help you on your project. These discussions will help presenters talk through, learn, and iterate on whatever they're working on.
Don't know how to give critique? We'll go over a few basics of design critique to frame the conversation.
We're adapting from NELAUX (North East Los Angeles) meetup.