SGVUX#26: September Social with apprentices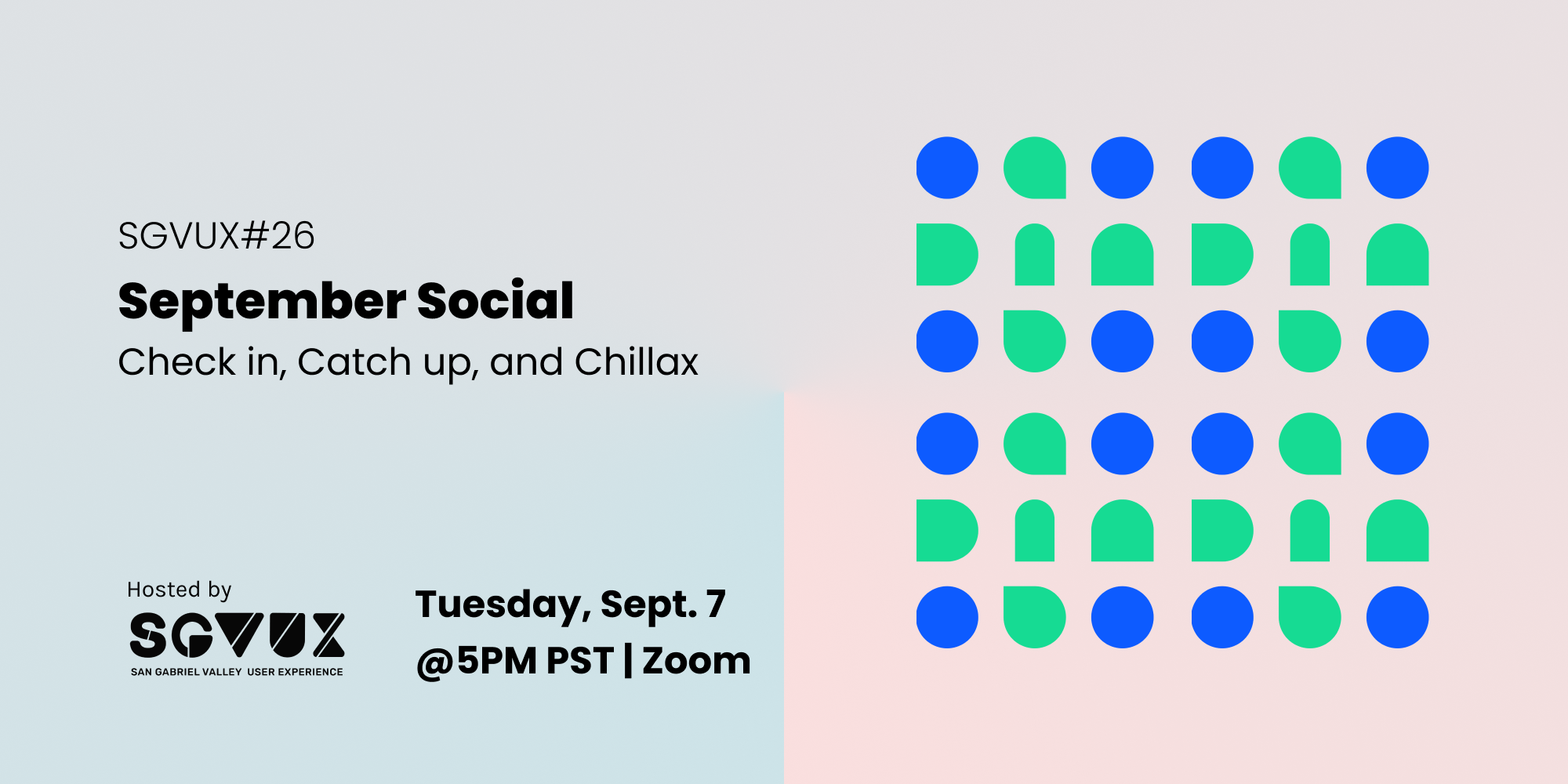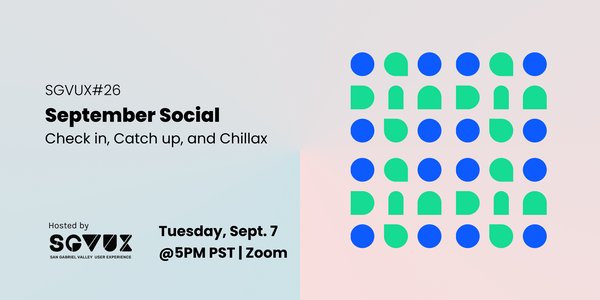 When Grace first started this endeavor 4 years ago this month with Alexis Mendoza and Geno Sanchez, our mission was to be that training place for new and transitioning UX/tech practitioners to practice and build their comfort on real-world projects.

DIA Design Guild was our safe space as under-represented voices to build our confidence, experience, and camaraderie around learning and practice.

The apprenticeship program started last summer in the middle of the pandemic as Grace got serious about providing internships and mentoring for people on a regular basis.

We work with nonprofits, volunteer communities, and businesses. We focus on #UserResearch, #InformationArchitecture, #ContentStrategy, and #UXDesign.

Tomorrow evening (Sept 7 at 5pm Pacific), we're having our first social event. Stop by and hear about the projects we're working on and the things we learn outside of the classroom.