SGVUX#25: The UX of Asian Dramas
Seven of us met in a secret Zoom room and talked about Asian dramas for a whole hour. A Miro board helped us visualize the drama-watching experience we watched as we called out gateway dramas; listed out characteristics of the drama-curious, drama-casual, and the drama-addict; and prompted conversations about how people discovered and started watching dramas and why people might have dropped.
Ice breakers
Ice breaker started with listening out what dramas people have watched and soon delved into which ones were their gateway drama. This was just a small sampling.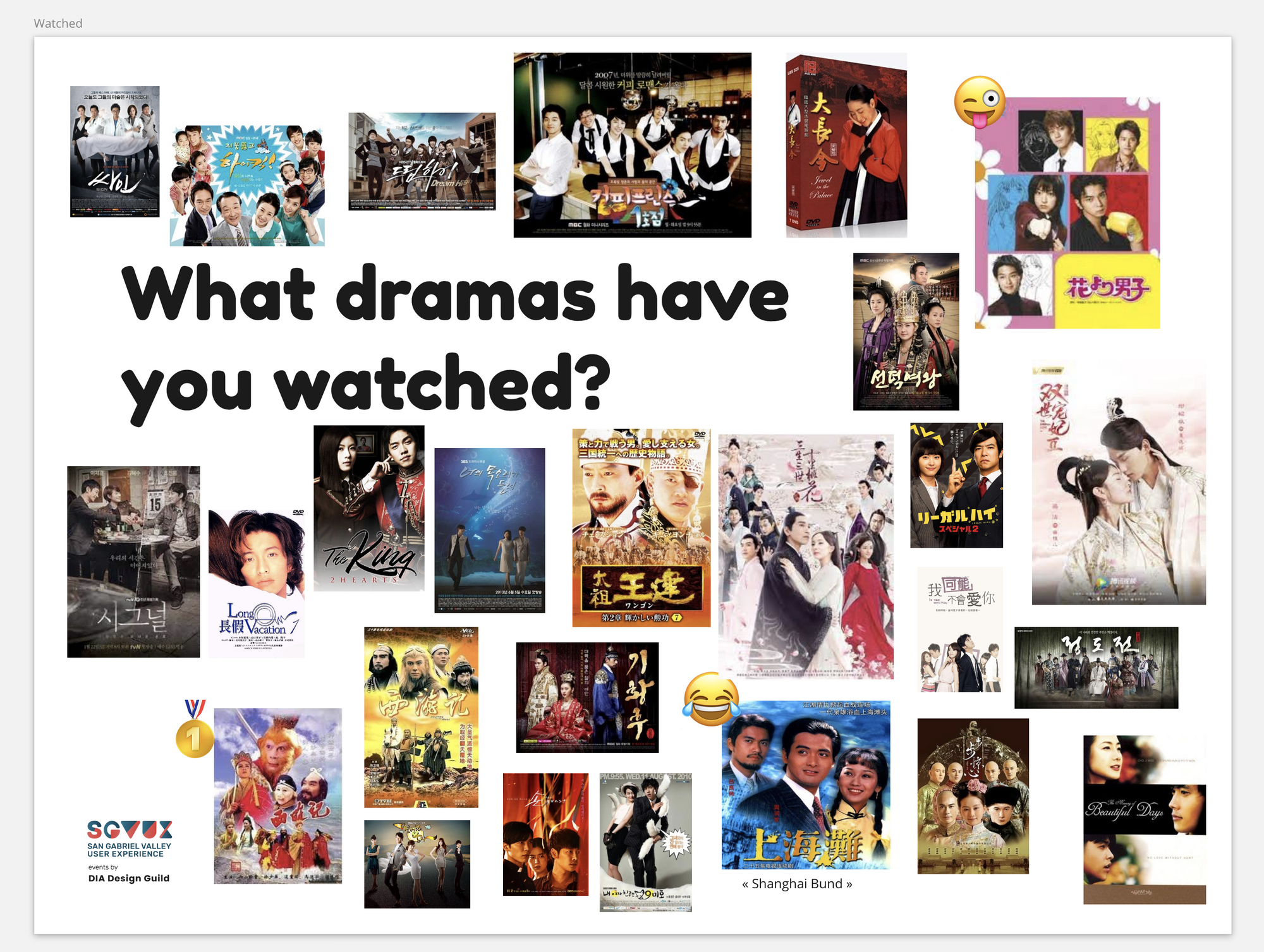 User profiles
We started out with user profiles based on the level of experience people might have with Asian dramas and started throwing stuff on the whiteboard.
Drama-curious
Drama-casual
Drama-addict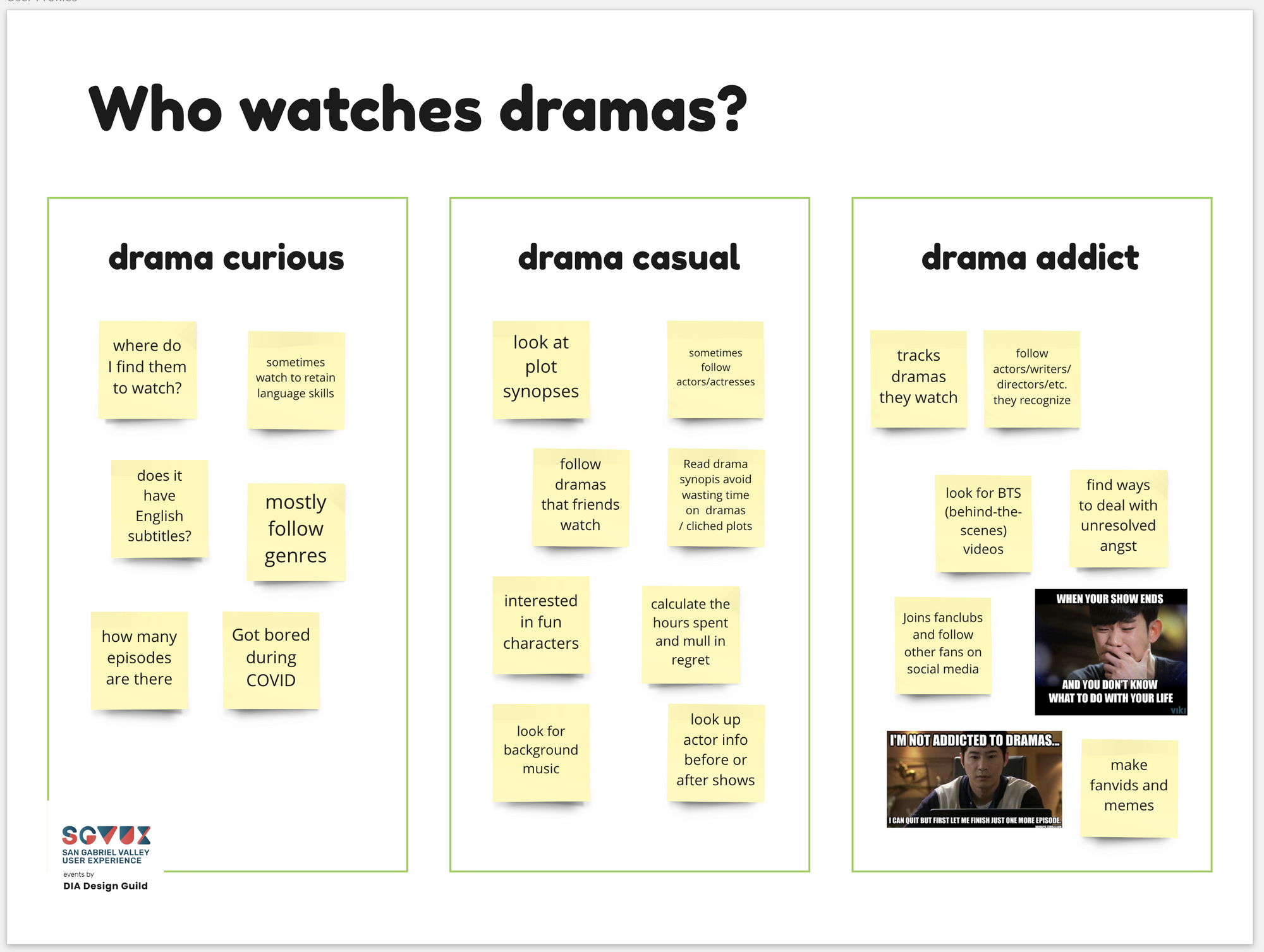 Mapping a drama-watching journey
We couldn't spend as much time actually mapping the drama-watching experience, but we got a good start adding things to the board as we shared our own experiences. Whether it was that genre trend of zombies or detective time travel or following adaptations, we all had something to share about:
reasons why we dropped a drama
cringe-worthy cliches and tropes
ways to cope with drama withdrawal
products we purchased along the way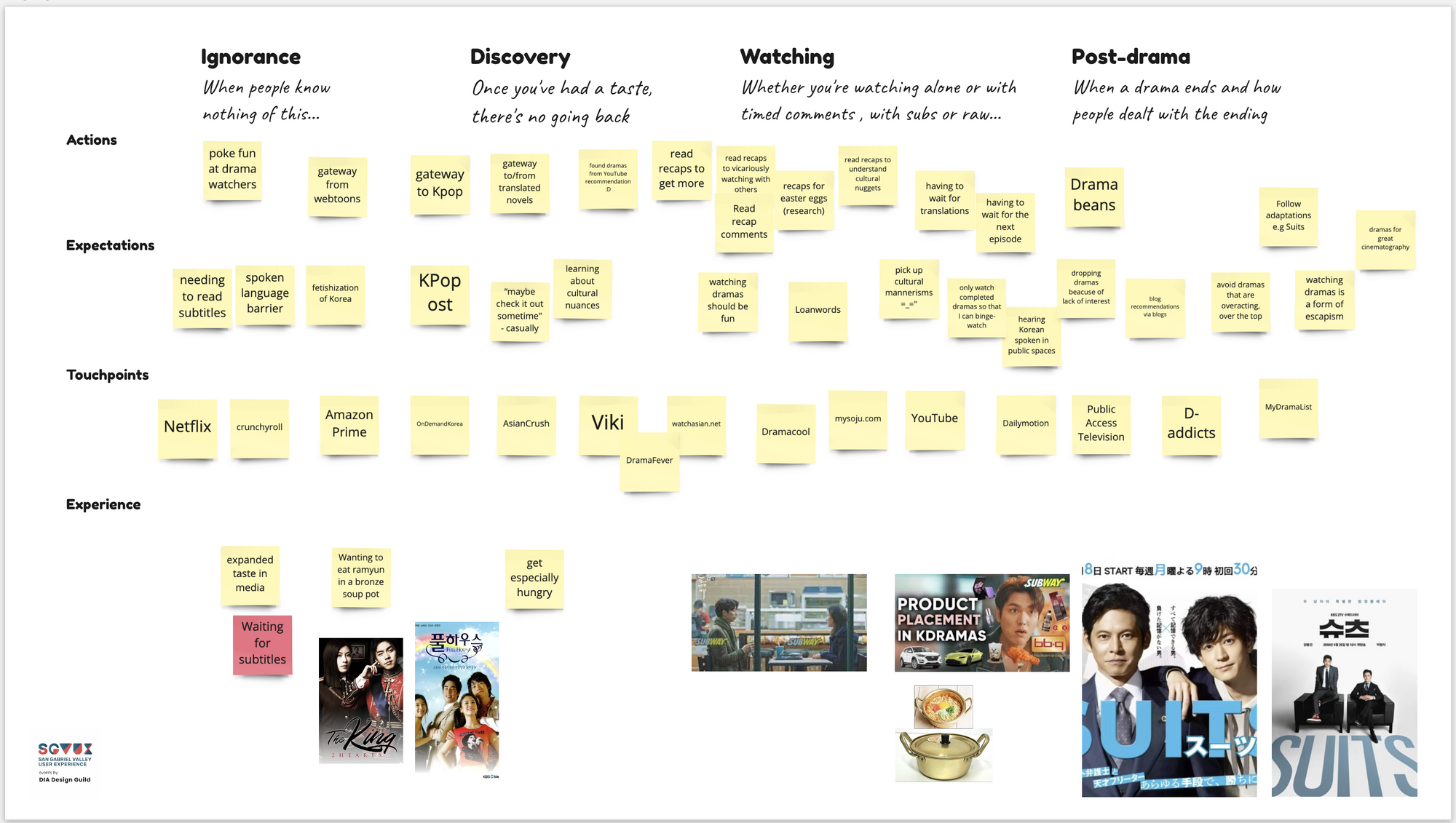 Thanks to everyone who made it out. Hope you're able to join us next month!