Our mission is to help designers grow.
Most companies don't have the time to invest in new designers. DIA Design Guild prides itself in providing a safe environment for early career and transitioning professionals to flex their skills and develop their portfolio by pairing them with senior coaches.
Since the beginning, DIA Design promotes apprenticeship and pair design through teaming up a less experienced designer/researcher with a more experienced team advisor. Anyone can apply to be an apprentice at DIA Design. In fact, everyone on the team is assumed to be an apprentice because we believe that everyone is constantly learning and developing their skills.
Compensation
At the moment, DIA Design does not offer paid apprenticeships, unless it is with a paying client or project. We are saving up so that we will be able to offer this in the future.
However, what you will get from an apprenticeship is
one-on-one weekly coaching with a mentor
experience working on a real project with a nonprofit, open-source, or volunteer organization from project definition to execution.
letter of recommendation or reference
Selection Criteria
Anyone who has some understanding of UX foundational skills and have some transferable skills in research, design, and or development.
---
Applications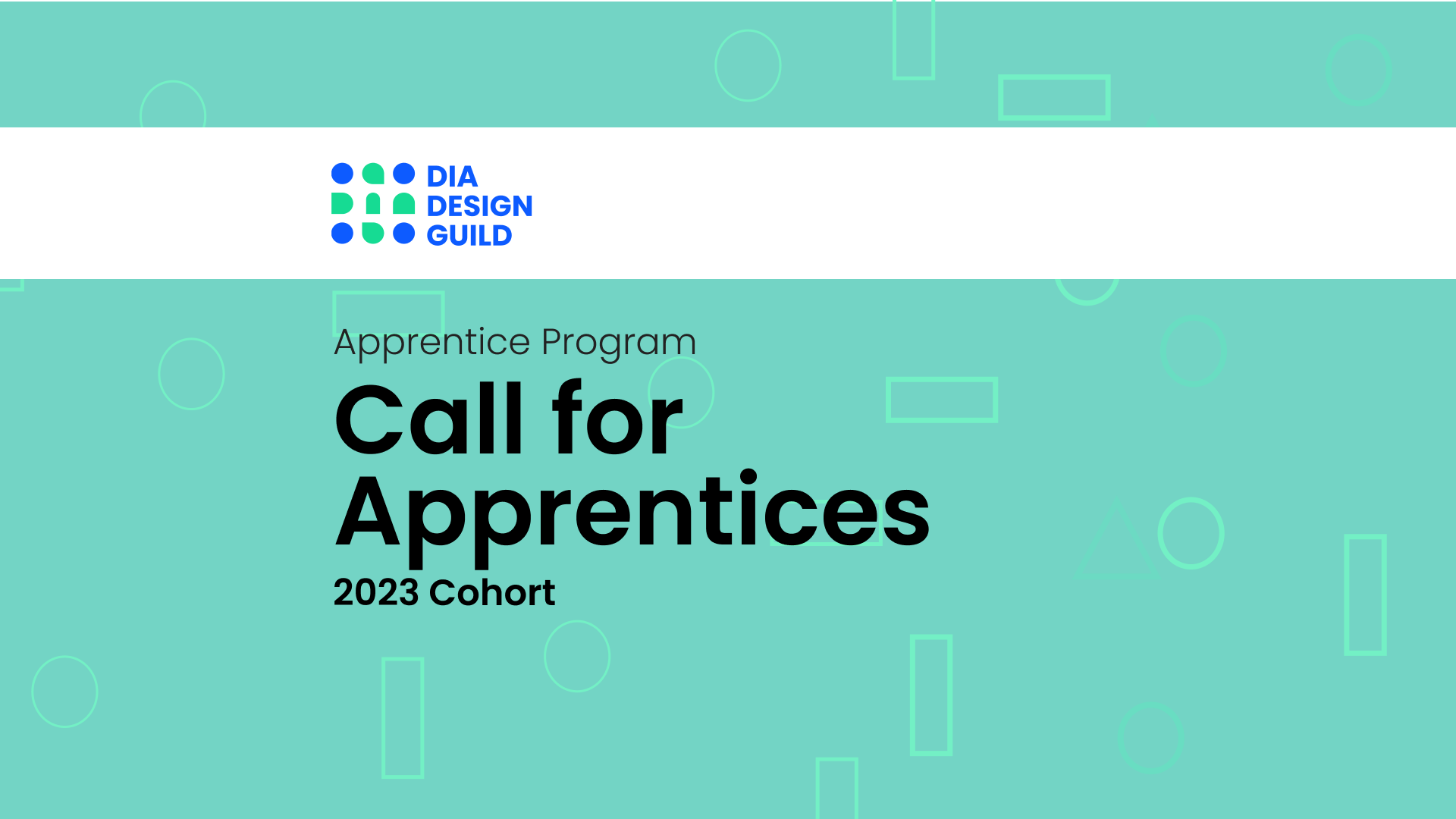 Sorry, the cohort is completely full. Currently not accepting any apprenticeships until December 2023. If you'd like us to keep your contact information on file, we can reach out to you once we are ready to take on new apprentices.
---