Team
Lea Ibalio
Apprentice, User Experience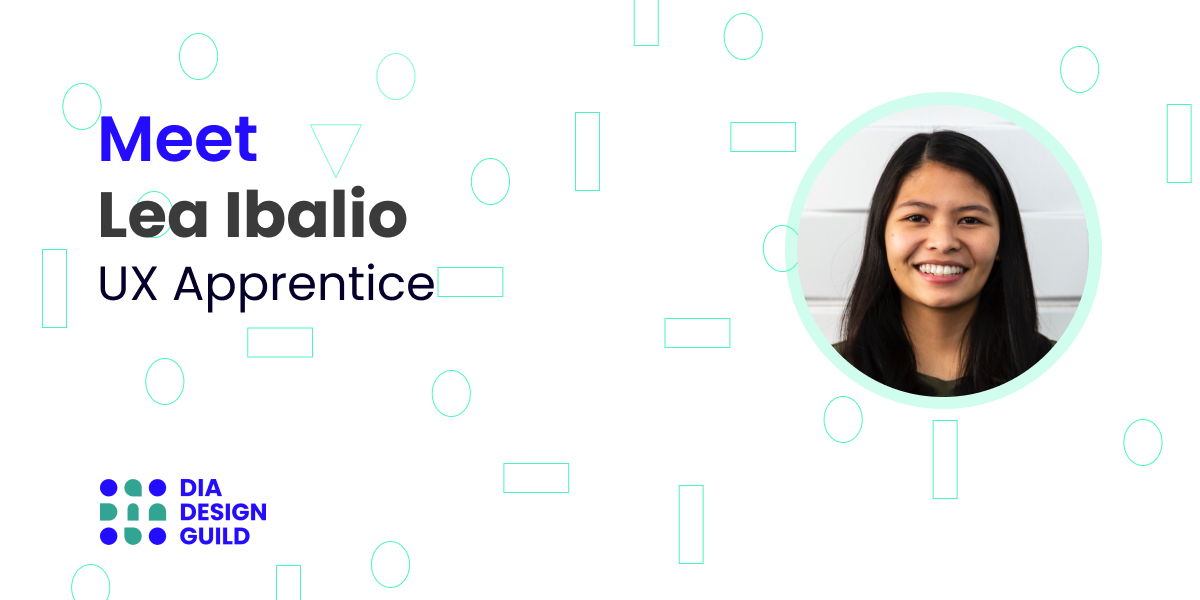 Lea joined the DIA Design Guild as a UX Apprentice in February 2021. She's been shadowing Grace and learning behind-the-scenes planning of IAC21 and World IA Day.
What has been her journey to UX?
I first learned about UX during my digital marketing internship. My project involved creating landing page mockups for clients. From this experience, I loved the aspect of problem-solving and seeing how small tweaks could make a difference in performance. Since my internship, I have been pursuing my interest in UX through learning online (YouTube, Coursera, Skillshare, and Medium). I recently took a class in visual design as this is something that I want to improve on. From here, I created my portfolio and worked on my latest case study. Now, I am looking towards contributing my knowledge to an organization that could also help build my experience. I saw this opportunity online and I hope to get right into work and apply both my marketing and UX skills to achieve the project's goals.
Lea is currently a full-time digital marketing specialist working at Feedonomics.
Find Lea online