Team
Bonita McBride
Apprentice, User Experience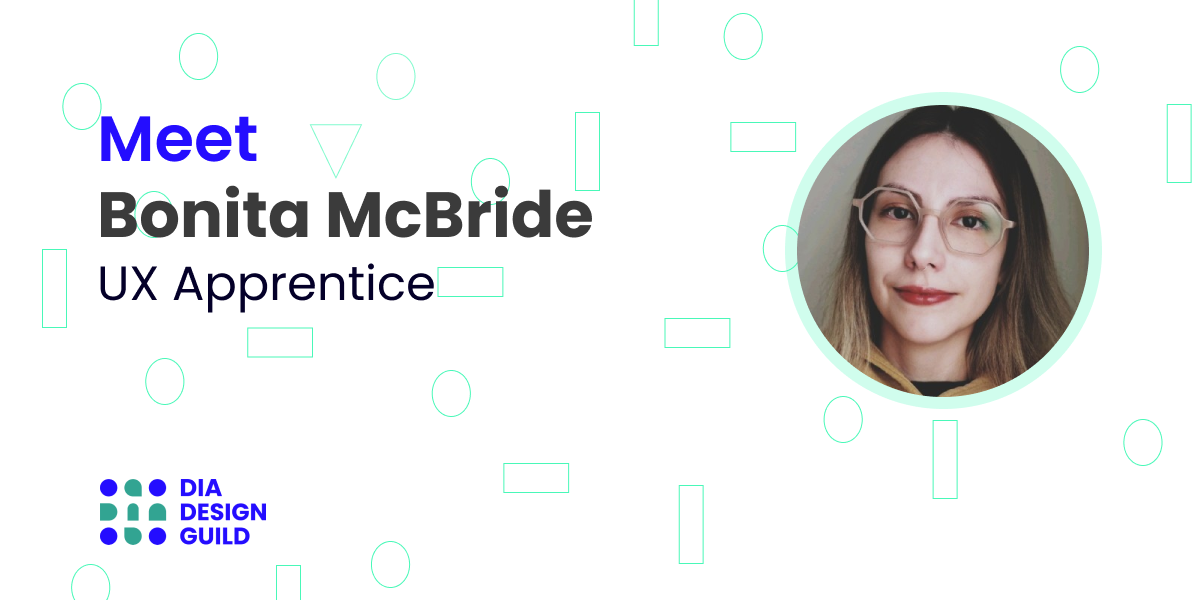 Bonita graduated from University of Houston with a BA in philosophy, has 3 years experience as a search engine evaluator, and has since transitioned into UX design after completing a UX/UI bootcamp at Rice University. Currently, she is a UX designer in Houston, TX at The Ion in the prototype lab.
🤔
What are you looking forward to learning a/o doing?
Still in the beginning phase of her UX career, she continues to learn and grow within the field. She looks forward to honing her UX design skills, building relationships, and working on meaningful, real-world projects with all the talented people at DIA Design Guild.
Find Bonita online